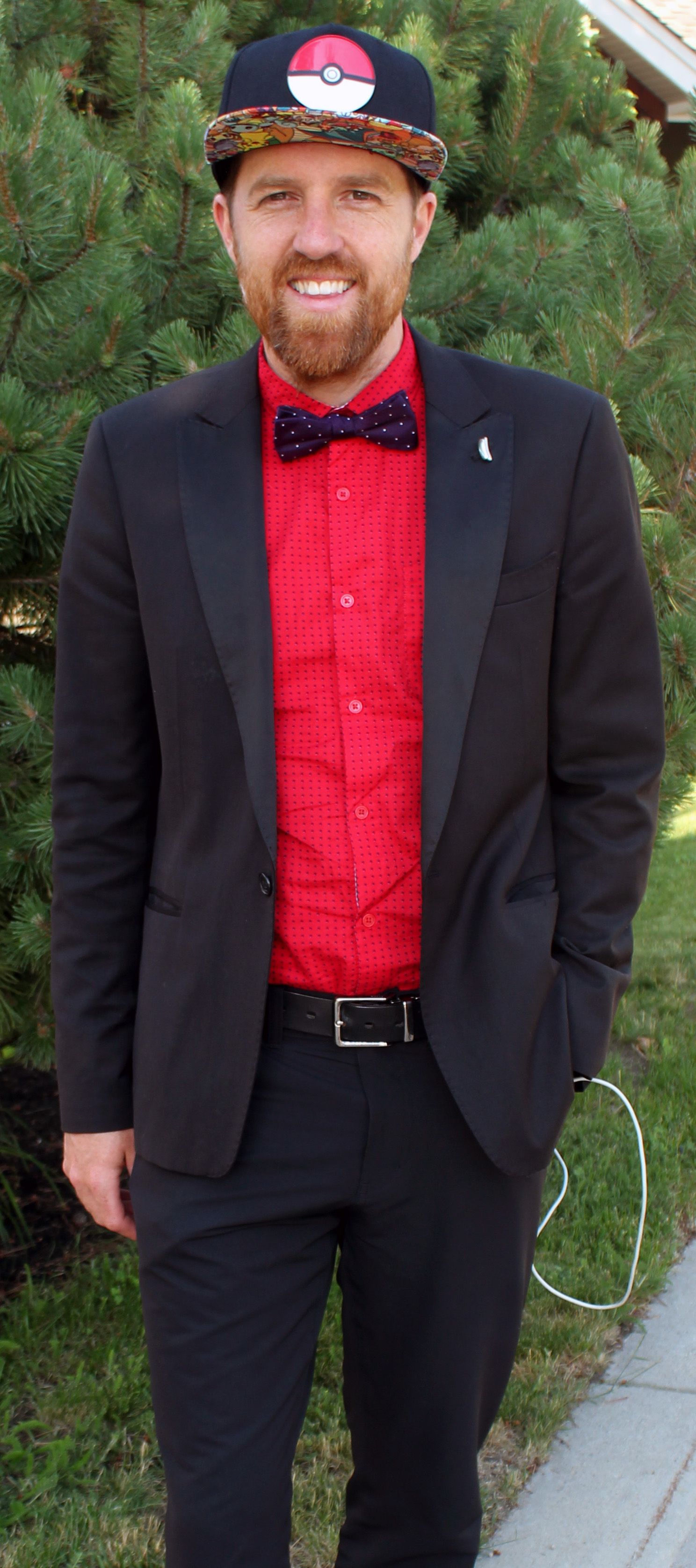 The Nerdy Parent is a weekly newsletter that helps intelligent parents develop fun strategies and discover surprisingly awesome resources for raising and teaching their kids. If we, as parents and caregivers, devote the time, effort, and creativity to inspire learning, the next generation will be far better equipped to improve the world in ways beyond what our aging nerd minds are capable of comprehending!
Even before becoming a parent I was a capture the flag and urban tag aficionado and fun loving, but yes, I will admit, slightly nerdy, physicist and rocket scientist. I've worked a lot with kids, initially planning and delivering activities for the city parks and rec department's Green Shack program. I first started formally educating children at the Pacific Science Center and TELUS World of Science Edmonton back in 2006 and 2007 respectively. Performing live digital star shows in the Margaret Zeidler Theatre, choreographing 10 watts of raw laser power live to an audience of up to 250 young minds, and blowing up H2-O2 balloons and performing other related experiments on the demo stage gave me unique insight into inspiring young minds to pursue learning. With the amount and accessibility of amazing information available to kids these days, I realized that rather than attempting to cram as much information as possible into their brain, it was far more important to start by making learning seem so fun and exciting that kids couldn't help but be motivated to keep it up (even after they left my theatre or zone of influence)!
Over the past decade I have also held the vital role of Vice President of Education at the Prentice Family Human Creation and Development Group. To elaborate on this role, I'll give you a sneak peak into my Linkedin profile:
Played a lead role in the development of multiple high caliber human beings. Have developed significant expertise in training our clients in a wide range of skills, many of which are typically considered necessary to survive, including how to sleep, eat, urinate independently and many other non-autonomic functions. Even more significantly, without access to our company's vital services, our clients would likely have had difficulty ever existing. Within the last couple years we have expanded our cognitive development program beyond communication, logical reasoning and socialization to include training in more advanced mathematical concepts, reading and writing, the operation of complex electronic devices, and many other areas.
As of the founding of this newsletter (September 2020) our primary clients are 2.46, 4.26, 8.07, and 9.49 years old.
Please subscribe and help me change the world for the better by encouraging nerdier parents to raise nerdier kids at home, throughout the world, and beyond (especially after utilizing a few of the recommendations in our "space" posts)!