The 77 Best Kid-Friendly Books That Are Educational AND Awesome 📘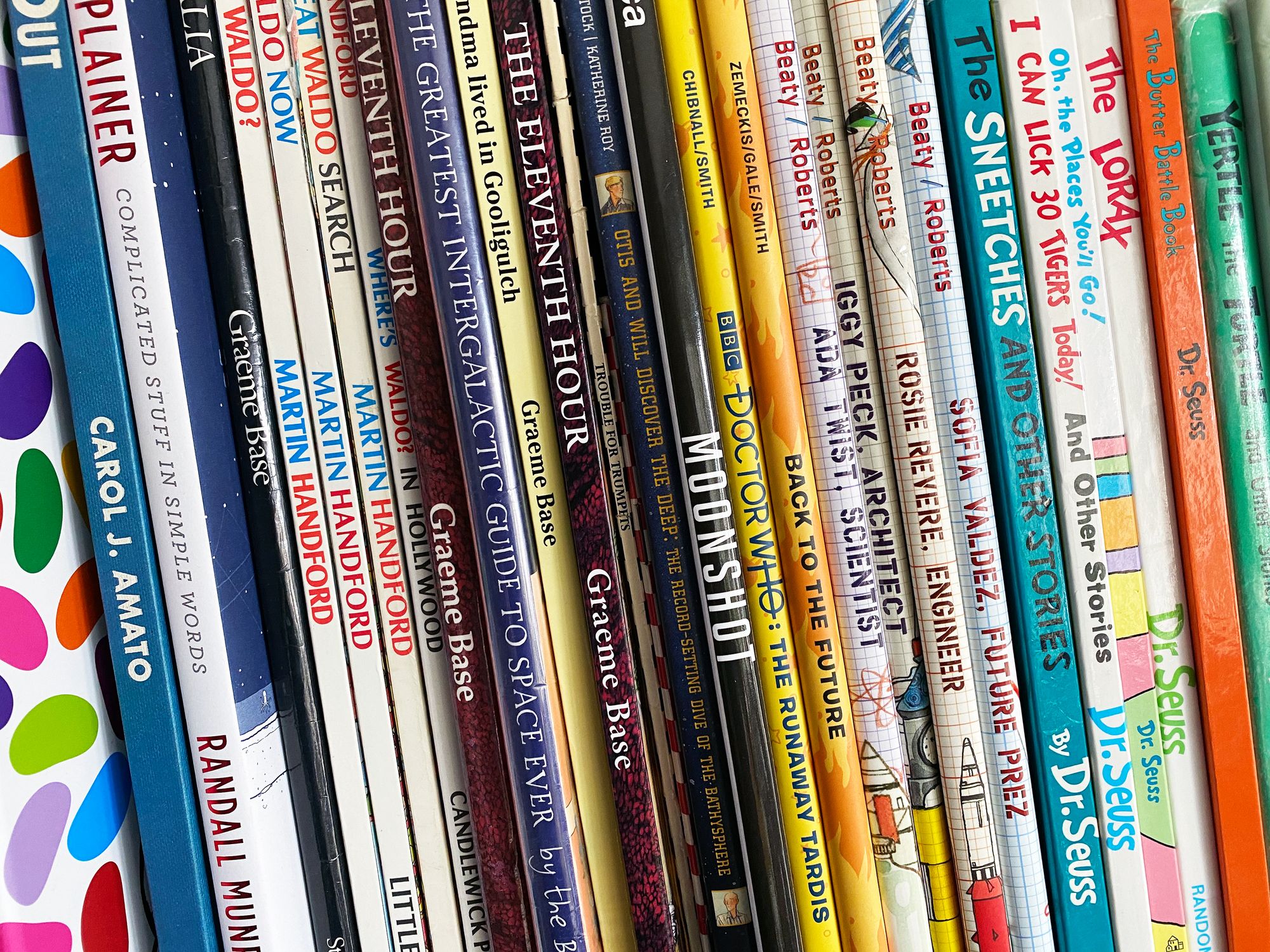 Reading any book will surely contribute to your children's knowledge and skills, particularly in the areas of language, vocabulary, listening, attention span, and reading itself. This is great, but why not help your kids in these areas plus additional educational areas (such as math, technology, life, science, engineering, equity, art, meditation, and more) while reading to your kids? I'm not talking about boring non-fiction books that do nothing but list facts about some topic of science, but books that tell an interesting story that just happens to also teach something about the world. These books do exist.
I've written posts on The Nerdy Parent about many of my favourite kids books, and plan on continuing to do so. In order to help me discover and sift through all the great books that exist (and filter out those that aren't so great) I've developed a nerdy, spreadsheet-based process. At a high level, through this process I search for books that fit the above criteria, put a hold on them from the library, read them to my kids, categorize them, rate them, and add an age appropriateness estimate.
Today I want to share my entire master spreadsheet with you in an easily accessible, continually updated format. The following page at The Nerdy Parent's sister site, One Grain, shows the books that have been through my process and received a rating greater than or equal to 3:
The links in the first paragraph of this post go directly to specific categories of books that may be of particular interest to you (again filtered to only show the best books). There is a link lower down on the One Grain Books list that enables you to access the full list (including those that I have only just heard of, and haven't had a chance to read yet, and those that I read but didn't make the cut). You can view different versions of this list by clicking on the dropdown menu directly under the title "Educational Kid's Books", above the table (on the left side).
Since I'm on the topic of books, I want to mention one more thing about age applicability. Start reading to your babies as young as you can. Also try not to stop reading to your kids as they get older! After I put my younger kids to bed, I still try to read to my older kids. Now we just read more advanced novels such as Have Space Suit - Will Travel, 20,000 Leagues Under the Sea, and The Many Worlds of Albie Bright.
Please let me know if you are aware of any great books, with a great story, that teach something about the world - especially if they teach about equity, art, and mindfulness. Thanks!