A question from my 3-year-old about going to the moon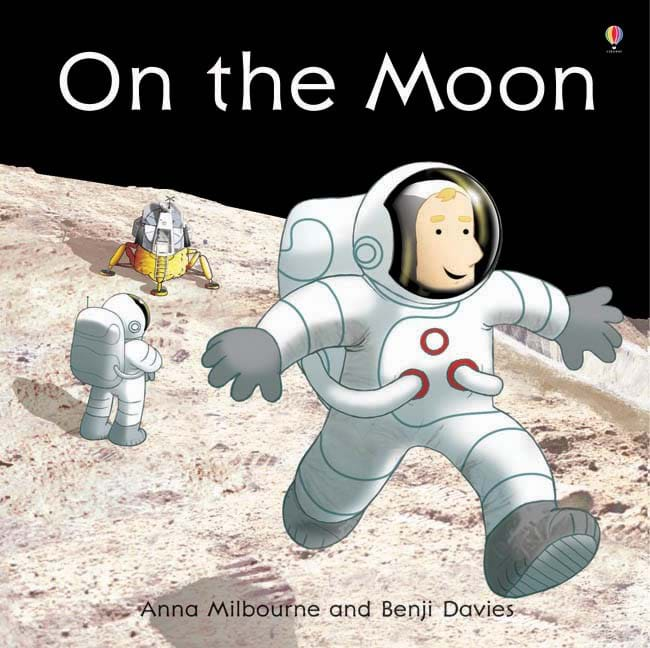 I borrowed the book On the Moon from the library years ago and really enjoyed it! I often forget that if I last read a book 1-2 years ago, my younger kids likely don't remember it all. Perhaps they weren't even born when I last read it. That's one of the reasons I love tracking the books I read to my kids - to make sure I don't forget about awesome books that I have come across previously. With the libraries shut down due to COVID-19, I added it to my Amazon cart.
It arrived a couple days ago and so this evening I read On the Moon to my 3-year-old. After reading it he jumped to the logical conclusion that we should be able to go to space and to the moon, just like the astronauts in the book. In fact, I got the sense that he was a little angry at me for not having taken him yet. He asked me when we can go and I unfortunately had to delay his hopes by noting that it's a little beyond our budget right now. Hopefully one day! I did mention that perhaps he can help SpaceX (and others working on it) bring down the cost of space tourism if he keeps learning about space.
Update 2020-04-01: My 3-year-old has asked me to read this book every day for the past three days - it is definitely one of his favourites right now.
Please note a couple of the links above are affiliate links; you support The Nerdy Parent if you buy through these links.  Thanks!